Senior Leadership
Vicki VannBerstein, MBA, President/CEO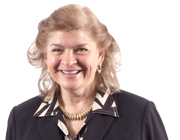 Vicki VannBerstein, President/CEO of America's Christian Credit Union, was previously EVP and CFO for the $1.2 billion FirstLight Federal Credit Union in El Paso, Texas, responsible for finance & accounting, risk management, operational quality control and facilities. Prior to FirstLight, she served as EVP and CFO at ServiceLink, the mortgage lending service of Fidelity National in Pittsburgh. Vicki was EVP & CFO of Shared Services (Finance, HR, IT & Training) for PSCU Financial Services. Her career began with Kraft Foods, she is a graduate of the Wharton School of Finance with a BS in Economics and an MBA from New York University's Graduate School of Business. Vicki has two teenagers and resides in Southern California.
Terri Snyder, Senior Vice President/COO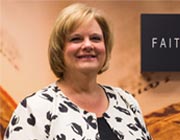 Terri Snyder is SVP/COO of America's Christian Credit Union. Mrs. Snyder has worked for the credit union since January 1981 with responsibilities including: oversight of branch operations, consumer/business lending/credit cards, marketing, regulatory compliance, and staff training.
Mrs. Snyder attended Friends Bible College, Haviland, KS, and graduated with a B.S. in Accounting/Business Administration from Northwest Nazarene University, Nampa, ID.
Nicolette Harms, CPA, Senior Vice President/CFO
Nicolette (Nicki) Harms is Senior Vice President/CFO of America's Christian Credit Union in Glendora, California. She has worked for America's Christian CU since June 1994.
Prior to taking the CFO position in 2008, she worked as the Financial Analysis Supervisor, with responsibilities including: monthly board and management reporting; quarterly regulatory reporting; management of the portfolio of participation loans sold; asset/liability management reporting, forecasting, analysis, and quarterly strategy meetings; mortgage servicing and tax/insurance tracking; business lending analysis; CPA audits and regulatory exams; and payroll and staff 401(k) plan. Mrs. Harms graduated Summa Cum Laude with a B.S. in Accounting from Azusa Pacific University, Azusa, CA and is a CPA. She is an active member of Rose Drive Friends Church.
Board of Directors
America's Christian Credit Union is governed by a six-member volunteer Board of Directors. Directors are credit union members, elected by the membership and serve without pay, each with one vote.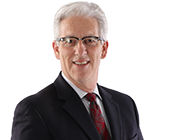 Kevin Mannoia, PhD
Board Chair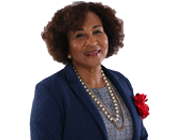 Barbara Dickerson, PhD
Vice Chair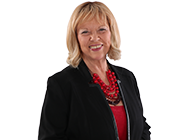 Sylvia Nash
Secretary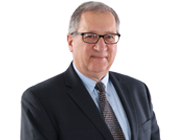 David O. Morse, CPA, MST
Treasurer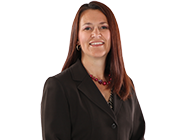 Lisa Penberthy, MBA
Director
Supervisory Committee
The Supervisory Committee of America's Christian Credit Union is responsible for determining that the credit union's financial condition is accurately and fairly presented in our financial statements and that management procedures and practices are adequate to safeguard members' assets. The Committee is responsible for overseeing the credit union's internal control systems and contracting for financial and specialty audits with the help of our internal auditor and our annual independent financial statement audit.
Dale Best, CPA, Supervisory Chair
Rev. Steven Holly, Secretary
Howard Wooton, Member
Adele Harrison, PhD, Member
Jason Tavarez, JD, Member