Senior Leadership
Mendell L. Thompson, President/CEO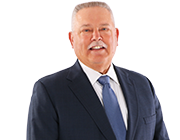 Mendell L. Thompson is President/CEO of America's Christian Credit Union in Glendora, California, a position he has held since 1986. He held a variety of other positions at the Credit Union between 1977 and 1986, before earning the promotion to President/CEO at the age of 32.
Among his many accomplishments, Mr. Thompson was influential in taking the Credit Union through a charter change in 1993 that opened the door to making church loans. At present, America's Christian Credit Union serves more than 68,000 members, has over $300 million in assets, and manages assets of over $450 million.
Under Mr. Thompson's visionary leadership, ACCU launched a low-cost adoption loan program in 2009 to benefit families who are seeking to adopt. In 2014, Mr. Thompson was presented with the Angel in Adoption award by the Congressional Coalition on Adoption Institute (CCAI), after being nominated by Senator Roger Wicker of Mississippi, for his outstanding advocacy and work for the sacred cause of adoption.
Mr. Thompson was elected to the Glendora City Council in 2015, and is currently serving his first 4-year term with pride and distinction. He is a trustee on the Point Loma Nazarene University (PLNU) Board, and a director on the PLNU Foundation Board. Mr. Thompson has served as a director of the NASCUS Credit Union Executive Council, as a director on the Board of WesCorp FCU, Chairman of WesCorp's Supervisory Committee, and on the Glendora Church of the Nazarene Board. He has been a director of the CU Deposit Network, the Financial Marketing Association, and the Southern California CU Executives Society Council.
Mr. Thompson graduated cum laude in 1976 with a bachelor's degree in History/Business from Point Loma Nazarene University, and is also a graduate of the Western CUNA Management School and Stanford University's Executive Development Program.
Terri Snyder, Senior Vice President/COO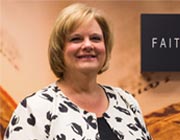 Terri Snyder is SVP/COO of America's Christian Credit Union. Mrs. Snyder has worked for the credit union since January 1981 with responsibilities including: oversight of branch operations, consumer/business lending/credit cards, marketing, regulatory compliance, and staff training.
Mrs. Snyder attended Friends Bible College, Haviland, KS, and graduated with a B.S. in Accounting/Business Administration from Northwest Nazarene University, Nampa, ID.
Nicolette Harms, CPA, Senior Vice President/CFO
Nicolette (Nicki) Harms is Senior Vice President/CFO of America's Christian Credit Union in Glendora, California. She has worked for America's Christian CU since June 1994.
Prior to taking the CFO position in 2008, she worked as the Financial Analysis Supervisor, with responsibilities including: monthly board and management reporting; quarterly regulatory reporting; management of the portfolio of participation loans sold; asset/liability management reporting, forecasting, analysis, and quarterly strategy meetings; mortgage servicing and tax/insurance tracking; business lending analysis; CPA audits and regulatory exams; and payroll and staff 401(k) plan. Mrs. Harms graduated Summa Cum Laude with a B.S. in Accounting from Azusa Pacific University, Azusa, CA and is a CPA. She is an active member of Rose Drive Friends Church.
Board of Directors
America's Christian Credit Union is governed by a seven-member volunteer Board of Directors. Directors are credit union members, elected by the membership and serve without pay, each with one vote.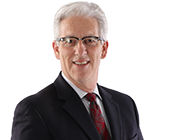 Kevin Mannoia, PhD
Board Chair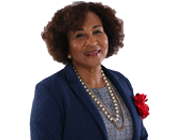 Barbara Dickerson, PhD
Vice Chair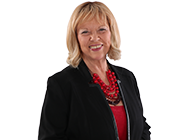 Sylvia Nash
Secretary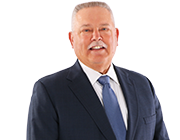 Mendell L. Thompson
President/CEO, Treasurer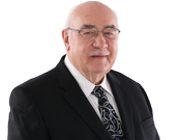 Rev. Jerry Ferguson
Director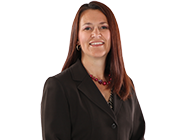 Lisa Penberthy, MBA
Director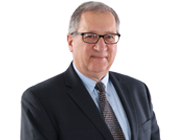 David O. Morse, CPA, MST
Director
Supervisory Committee
The Supervisory Committee of America's Christian Credit Union is responsible for determining that the credit union's financial condition is accurately and fairly presented in our financial statements and that management procedures and practices are adequate to safeguard members' assets. The Committee is responsible for overseeing the credit union's internal control systems and contracting for financial and specialty audits with the help of our internal auditor and our annual independent financial statement audit.
Dale Best, CPA, Supervisory Chair
Rev. Steven Holly, Secretary
Howard Wooton, Member
Adele Harrison, PhD, Member
Jason Tavarez, JD, Member